4 Ways to Secure Your WordPress Website Against Hackers
One of the most important things on any website is security. It is a vital part of running a successful and long-lasting website. Protecting your content as well as other people's personal information from hackers is essential for building a successful brand online.
However, a higher percentage of website owners simply ignore the importance of taking all necessary precautions against hackers. Studies suggest that more than 73% of all WordPress websites have no security standards and are venerable to attacks. Some website owners think that their medium or small business website is not a target for hackers and others simply do not have the right skill or time to build a proper security structure.
Usually, people start to worry about losing their websites and all the hard work they've put in them after they experience an attack. In most cases, that is already too late and the damage is done.
Why is website security important?
There are more than 90,000 website attacks each minute worldwide, and more than 100,000 websites are victims of hacked websites every day. It is clear that hackers do not have a specific target audience and they go after everyone they can get their hands on.
Security is very important, especially important for WordPress users. Almost 90% of all infected websites are on the WordPress platform. Clearly, hackers have their favorite choice when it comes to infected websites.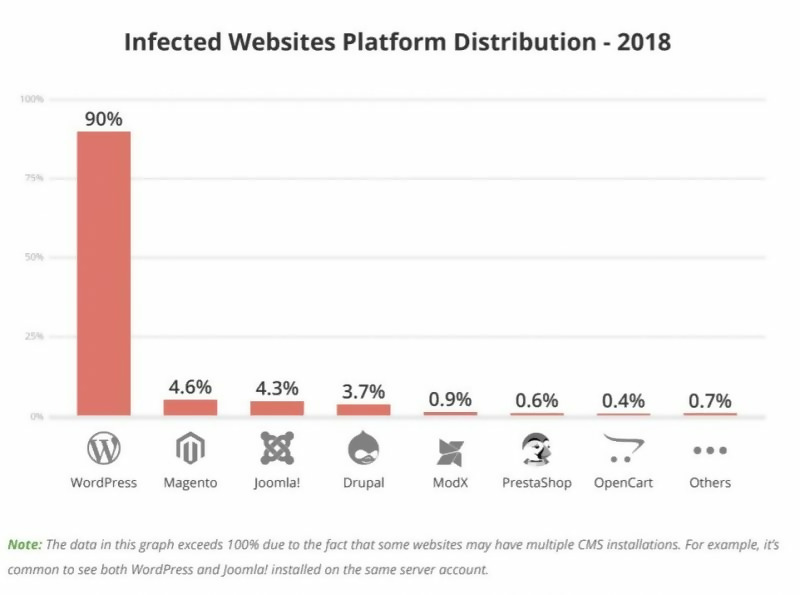 WordPress is a very popular platform among website owners, and over 33% of all websites on the internet are powered by WordPress. Even though WordPress has a team with more than 50 security experts and invests so much into making their platform safer for users, you still have to establish your own security system.
Most people do not have the proper security measures on their websites, but they are still trying to reach a higher rank level on search engines. In order to reach higher rankings, you have to understand Google's algorithm. They have over 200 rank factors for every website, and website security is their top priority. So, in order to reach a higher rating, you have to show Google that your website can be trusted by taking all security measures.
How to secure your website against hackers?
Fortunately, there is plenty to be done in order to avoid hackers messing up your website. Here are the best tips for improving your WordPress security.
WordPress security plugin
This must be your first priority when it comes to website security. Using a website security plugin is the first line of defense that you will get against hackers and it is essential for establishing a successful business online.
Even though WordPress has pre-built security measures, it is some basic level of security and nothing compared to some of the top-performing WordPress security plugins. Having a security plugin will stop some of the potential hackers by tracking suspicious behavior on your website with tools such as:
Daily malware scanning
File scanning
Active website security monitoring
Firewalls
Protection from brute force attacks
Pre-defined post-hack actions
Notifications on suspicious user behavior and login
And Much More
Some of the top-performing security plugins such as Sucuri or Wordfence are perfect for every website and the best thing is that they are extremely easy to use. There is no better way to repel hackers from your website than using plugins such as these ones. The Sucuri plugin also has great reviews and offers many benefits to users.
Get secure hosting for your website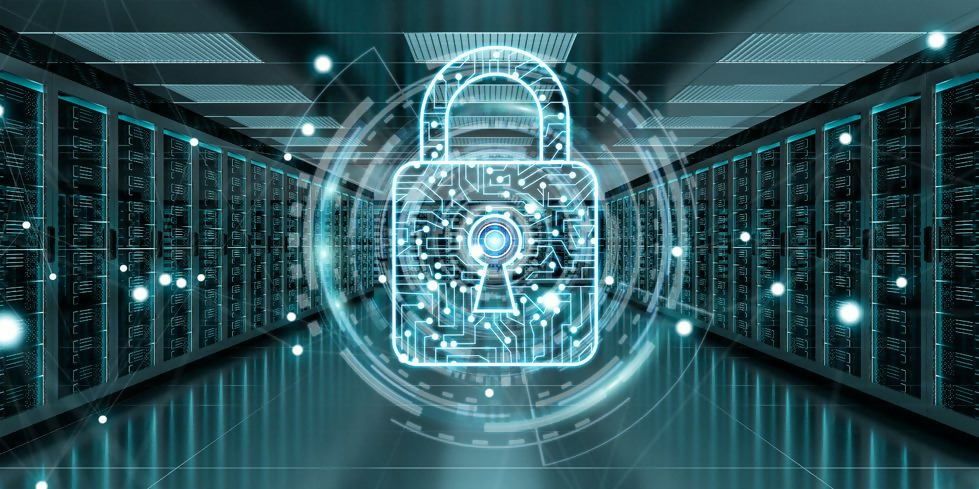 Choosing a reliable hosting provider is also essential for building a secured website. Your files from all websites will be stored on your server, so server security also plays a big role in keeping your website safe.
Some hosting companies offer extensive security tools that will help you create a website that is capable of dealing with all attacks. It is best if you invest more money into your hosting provider that has stable security, rather than going for cheap hosting and regretting your decision once your website is hacked.
A good hosting provider should be able to offer:
Malware scanning
Backups
Server-level firewalls
DDoS protection
Latest software and hardware updates
It is also important that you establish a good server infrastructure. You have to build an infrastructure where every WordPress site is isolated which is the best protection from cross-site contamination, where hackers can infect one website and take over all of them.
Use only strong credentials
Again, we arrive at a very simple matter of security that everyone should be doing. However, most people use simple passwords like "password", first name, birthday or numbers from one to six for example, in which case we serve our website on a platter to hackers.
This hacking method is called brute force attacks and it is one of the most popular and easiest ways for attackers to get to your website. You don't have to be a hacker to launch a brute force attack and take over a website with poor credentials.
You should come up with a password that contains upper and lowercase letters, as well as, numbers, and special symbols. Every WordPress admin must have strong credentials at least 15 characters long and remember to create a unique password just because you cannot simply use passwords from your social media accounts that can lead to your website.
Update plugins constantly
Every device that we use every day receives an update from time to time and there is a good reason for that. The updates may include some bug fixes, new features, but one of the most important things is security updates.
Studies have shown that more than 70% of vulnerabilities are at the core of the WordPress platform. Most of them are for older versions of WordPress, which shows the importance of updates.
This shows that most the people do not bother to run WordPress updates on their websites, which can turn out to be a huge problem for them.
Plugins and themes receive constant updates, even though most of the time are visual improvements or bug fixes, they also provide necessary security patches that are very important for keeping your website safe.
WordPress is set to automatically update smaller updates, but it is very important that you keep your plugins and themes up-to-date all the time.
Conclusion
These are some of the ways to secure your website from hackers. The best way is to have multiple levels of security in order to establish better website protection from hackers.
There are plenty of other less known methods for improving your WordPress security, but the most important thing is to take your website security seriously in order to avoid looking at all that hard work goes to waste.