How Does VoIP Enhance the Customer Experience?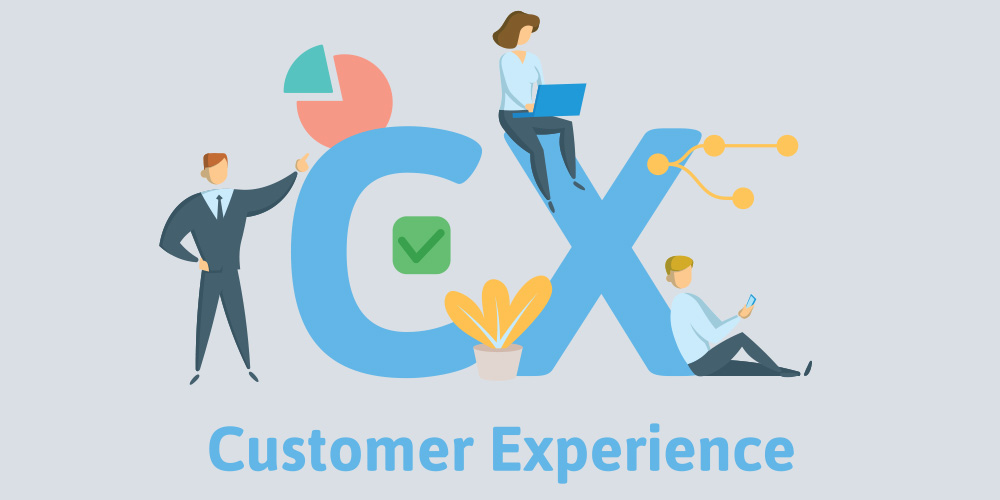 Today's modern technology provides different ways of communication, including email, chat, voicemail and calls. But, majority of customers still prefer to contact businesses over the phone. In fact, according to research, the trend of customers calling companies has grown over the years. A Google study revealed that more than 61% of customers use the click-to-call option when buying something online.
Now, the more important question, how can your business make a customer's call experience better and pleasant?
Voice over IP to the rescue 
VoIP can make customers calling experience pleasant by removing the wait-time that annoys customers. VoIP helps customers in finding the right person to talk to, help you create a professional first impression. Now we are going to discuss five ways in which VoIP improves customer experience.
Round the Clock Availability
VoIP makes your business accessible across the board. Your customers can reach a representative regardless of their location. Even if the employees are not in the office, they can forward incoming calls to their mobiles or other phone numbers. Also, you have the option of ringing multiple phones. You can have the phones ring altogether or in a sequence or randomly, until someone answers the call.
How it benefits your customers? First, it reduces the need to leave voicemail messages, that no one likes to do. Because, when a call is forwarded on multiple devices, a representative is bound to receive the call, in turn lowering the number of missed calls. If a customer's query or issue resolved within their first call, it is an indication of quality customer experience. Another great benefit of responding straightaway is that customers end up going for businesses that respond first, after all, who doesn't like being needed. Just by being available, you can win more deals and give a tough competition to other brands.
Voice-to-Email for Better Response
When calling is involved, we can eliminate voicemails. But, with VoIP, you can improve response time if their customer leaves one. VoIP has transformed this feature into a better one. Now you can get your voicemails as audio files in your email. You can also get a text transcription of your message in the email. This way, employees can get emails before they can reach the voicemail box; it shortens the wait time for customers.
Direct Numbers for All Employees
With a VoIP phone system, each employee gets their Virtual phone number and extension so that customers can reach them directly. Such facility helps employees to create strong relationships with customers. It also lowers or removes the customer's frustration of telling their question to a new person every time they call.
           It also allows employees to work from anywhere. Even if employees call customers through their mobile phones, the same business number will show on the customer's phone. With VoIP, you can make sure that your business number appears as a local phone number for customers, even if your office is somewhere else.
What's more?  You can use these direct phone numbers for emergency lines for after house calls, or for some important clients who need extra attention. VoIP has not only made this feature available but has made it cheaper and viable option for SMBs. Businesses of all types and sizes can access these benefits for a fraction of a cost.
Virtual Receptionist Facility 
There is nothing more annoying than being on-hold and listening to some generic music for minutes after minutes. Even more frustrating is that at times customers have to repeat themselves for every time they talk to new representatives. This can be a waste of time for both employees and customers. VoIP address this issue easily with IVR and auto-attendant. IVR ensures that every customer's call gets answered quickly, even if no one is available to answer the call right away. It is like having a virtual assistant to answer calls and follow the voice prompts to make sure the first representative the caller talks to be the right person. Say bye to boring generic music!
Integration with Customer Information/ Sales History
The click-to-call options not only benefit customers but businesses as well. It is easier for you to offer better customer services when your employees can have all the customers' information right in from of them at a click of a button. Fortunately, with VoIP, you can integrate customers' information and sales history from Outlook, Office 365 and CRM with your VoIP phone system. This way, whenever a call comes in, the employee can quickly pull up that caller's history. With such facilities, you can direct the call to the right person and remove redundant conversations, saving frustration and time.
In a Nutshell
Phones are not going away, so make sure your business offers the best phone services possible to keep customers satisfied and happy. That is what VoIP can help you do. So, don't wait, ditch your old phones and use VoIP phones.